Since 2009 (Bluespark founding) we've been using Drupal and attending DrupalCons. This year, about half of the Bluespark team will be at DrupalCon Baltimore. And we're proud to support the event — and community — as silver sponsors.
Visit Us at Booth #533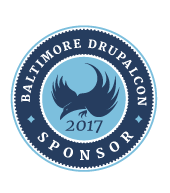 Come by to chill, chat, and recharge (your devices). We've got a team of developers, designers, and project managers ready to talk about D8, the Bluespark Library Platform, user experience for online retailers, engaging university audiences, and so much more.
Bluespark Library Platform
Based on our work with Orange County Library Systems, UCLA Library, Indiana University Libraries, and Cleveland Public Library, we developed a platform that provides an elegant structure and design for libraries at a fraction of the cost. The Bluespark Library Platform offers the simplification of an out-of-the-box system but all the benefits and flexibility of a custom solution. Swing by #533 to talk about this more!
Bluespark Sessions
We have two presentations this year. 
Mark Dodgson, UX strategist and designer, will discuss our enterprise ecommerce project with Obermeyer. As the first website launched on Drupal 8, this was also a practice in user experience design and usability testing. Sign up here.
Ashleigh Thevenet, COO and project manager, will look at a case where client expectations and overall project budget were mismanaged, resulting in a failed project with an unsatisfied client. Ashleigh will discuss Bluespark's process and how we've been able to improve our estimate accuracy rate to within 10% of total project hours. Sign up here.
Coffee Break Presentations
We will present short talks at our booth in-between sessions. The schedule is as-follows:
Tuesday, 10:30am: Introducing the Bluespark Library Platform
Tuesday, 3:30pm: Burning Up: Reporting in JIRA
Wednesday, 10:30am: Introducing the Bluespark Library Platform
Wednesday, 3:30pm: What Your User is Really Doing: User Recordings and First Click Tests
Thursday, 10:30am: Set Expectations: Preparing Your Client for the Project
More About DrupalCon Baltimore
Information about sessions, events, attendance, and the city is available here. 
We'd love to partner with you on your next project!
Since we're big on relationships, we're all about finding the right fit. Will you take the next step with us to see if we're a match?