In some ways, commerce has been simplified over the years, making a shift from brick-and-mortar to online. But the transition is neither that straight-forward or that linear. While Amazon reins king online (and steals much of the spotlight), there are a variety of commerce approaches.
Hybrid commerce or "click and mortar" is one.
The concept of hybrid commerce isn't new. Charles Steinfield, a professor of media and information at Michigan State University, published a research paper on the topic in 2013. The Chicago Tribune was writing about it in 2014, stating that "E-commerce will continue to grow but not always at the expense of physical-store retailers." The topic of commerce is (and has been) relevant because of its influence on cultural trends, community development, and global markets.
Both large and small brands have experimented with hybrid approaches for years, while others are adopting it now as a way of developing more relevant customer journeys. We take a look at how some companies are balancing their commerce.
Obermeyer*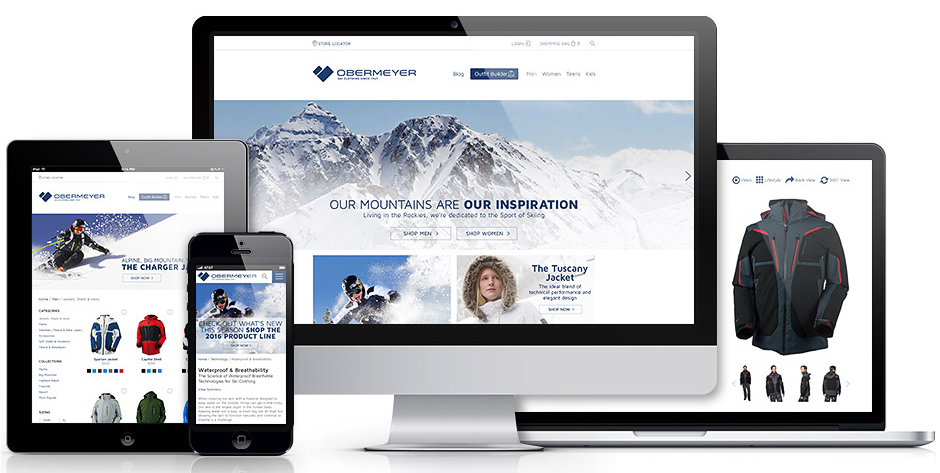 Obermeyer, the Aspen-based snow sports brand, was doing hybrid way before hybrid was a "thing". But it's a bit different than some others.
Because they've maintained their loyal industry relationships through dealers, Obermeyer does not sell direct-to-consumer, except via a VIP relationship (which involves a code or password protected online site)
But today, it's challenging for a retail company to grow and not sell B2C through an ecommerce site. So, a couple of years ago, we helped Obermeyer develop a website that addresses the ecommerce need while prioritizing their important dealer relationships.
At obermeyer.com, users can search for product, choose what they want to purchase, before being externally linked to the seller's site. For example, let's say I want to purchase a pair of women's red ski pants in size medium. After selecting this product, I might be directed to REI's website, for example, or whichever stores have that have this item in stock. I then can order directly from REI, for example.
While Obermeyer does not have a brick-and-mortar store of their own, they have developed a hybrid commerce model that fits their desired customer journey and existing dealer relationships. The end results provides the customer with the option to order online (ecommerce through another dealer) or potentially try on and purchase in a store (in the case of REI, as an example).
Toms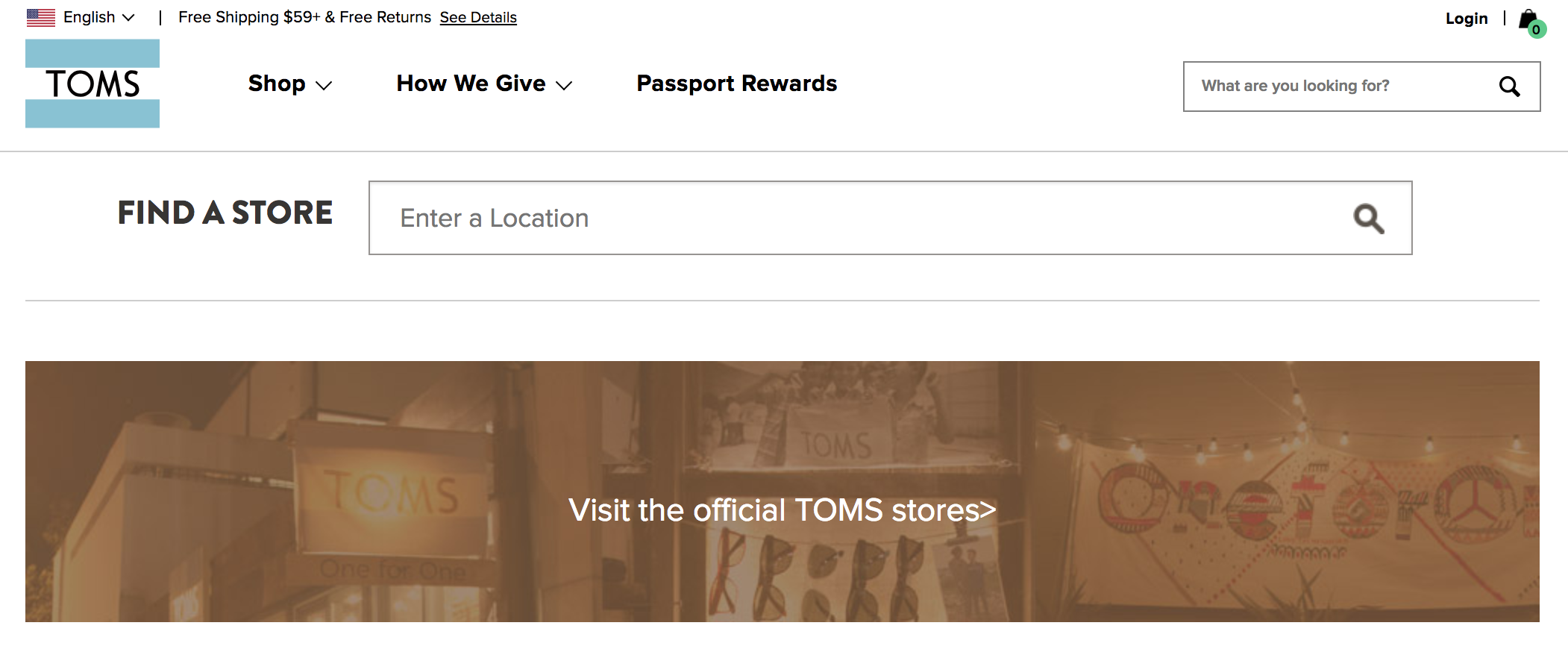 For many years, Toms only sold their shoes online and through 3rd parties, like DSW and Zappos. Now they have three purchase channels -- their own ecommerce website, wholesale 3rd parties, and brick-and-mortar stores or outposts, as they call them..
I ran into (literally, because it was pouring rain) my first Toms' outpost in Austin a few years ago. It was cute, trendy, familiar -- and caffeinated, just what you might expect from the company.
This three-way channel model is becoming more common for some businesses. "I think brick-and-mortar, when done right, is really the future of advertising," said Blake Mycoskie, speaking to Pymnts.com.
Although, Toms ecommerce revenue is up this year, the company reported significant declines in wholesale revenue over the past year, putting the organization at risk. It will be interesting to see if and how the outposts (stores) help.
Mountain Standard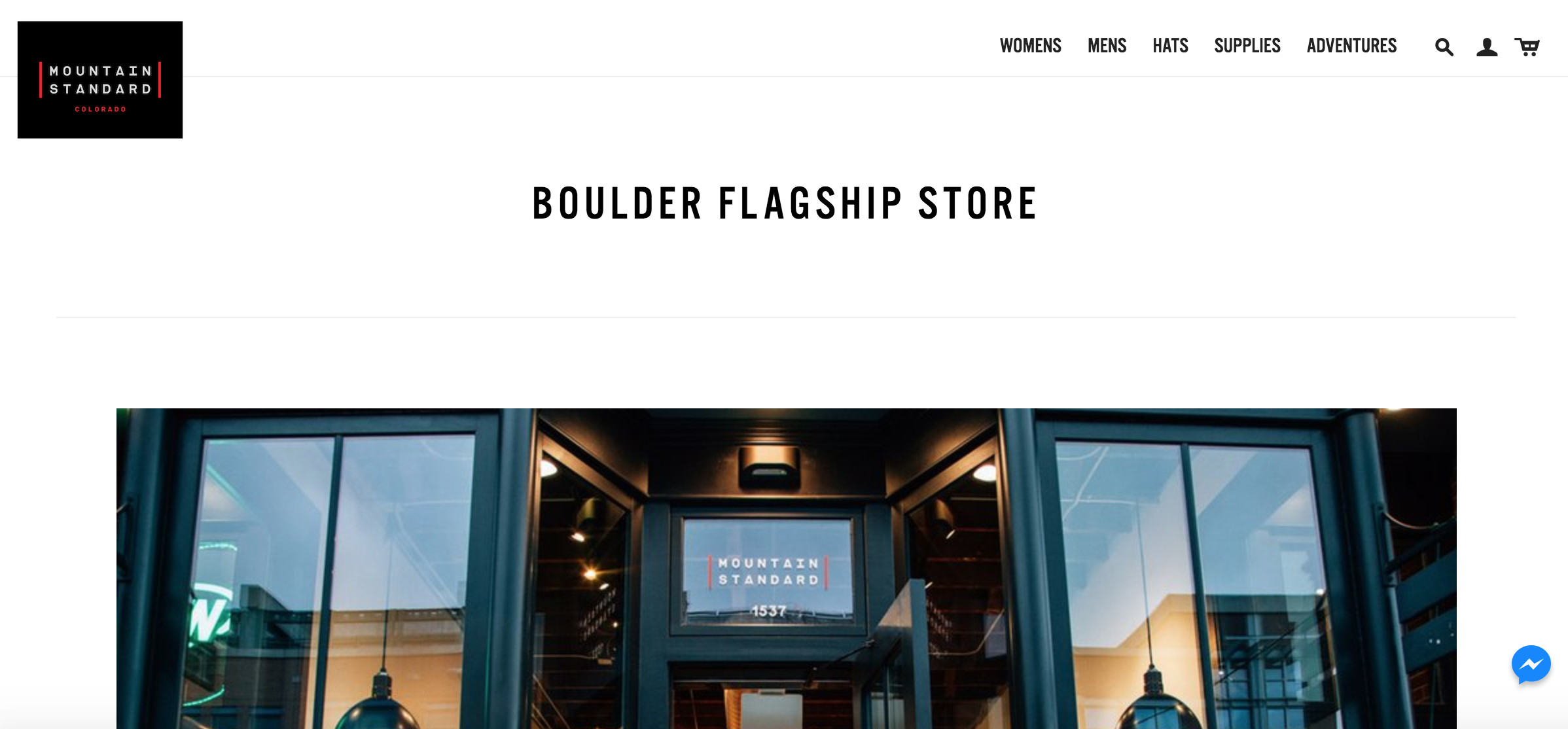 Based in Boulder, Colorado, Mountain Standard started in a small pop-up space to "get the word out", moved to online retail, and now has a flagship brick-and-mortar store in Boulder.
In order to keep their prices down, Mountain Standard only sells direct-to-consumer. They don't have any wholesale channels and have built their brand specifically around this model. Interestingly, the Boulder address sells a "items from other compatible companies" that help enhance Mountain Standard's brand, according to Brennah Rosenthal, former digital content director.
This approach helps Mountain Standard generate a more comprehensive outdoor experience for it's in-person shoppers.
Warby Parker

By now, I think we're all familiar with the popular online glasses ordering company with the trendy branding and even nicer experience. In 2010, they debuted exclusively as an ecommerce store. Three years later, they opened their first brick-and-mortar store. By the end of 2018, they hope to have 100 physical locations across the U.S.  
Warby Parker is a perfect example of a digital company blending the commerce journey for its customers. Having a physical space provides digital companies with a way to control personal interactions, gather customer insights, and create a new journey. In other words, a brick-and-mortar location can be more focused on a brand experience and less focused on sales.
***
While these four companies has taken a different approach to the hybrid or multi-channel commerce model, they're each providing their customers with diversified and flexible shopping experiences.
*Disclosure: Obermeyer is a client and trusted partner. We've worked together since 2015.