While ecommerce as a practice may feel mature, we're still just getting started. Remember just a few years ago? Early ecommerce sites were met with skepticism. The process of buying online was interesting and novel and a few hearty souls took the risk. The brands that were successful made buying from a virtual catalog easy.
These early merchants drove the maturation of ecommerce software that supported one mission: build a catalog online, let a user browse and add items to a cart, and then complete the sale. Brands that succeeded owe that success to being well-known and trusted. Early online shoppers felt secure buying in a novel way from a big company.
The head start didn't last long though. Competitors began to follow suit, putting catalogs online, so much so that in any product category, there are dozens, if not hundreds of sites where you can buy.
Software developers capitalized on this, building packages in the ecommerce space that focus on building a catalog and secure checkout. They're not built for content because a big brand doesn't have to go into detail about the product features or why they developed those attributes.
Shoppers will still buy these brands online because the company is large and secure, their quality and brand are well-known, and they had the muscle to be early digital pioneers.
That's a problem. Manufacturers, emerging brands, and retailers already have a tough time becoming credible publishers and not having the tools to create, curate, or deliver content easily only exacerbates the issue because it's not enough to put a catalog online anymore. Compared to the giants in your space, your product may be more expensive and not well known. Your problem is two fold then — you need to educate your customer and tell them or show them why to buy, and you need to provide an awesome ecommerce experience.
In the end, it was context and content that sold me, and I never once regretted the decision.
So given today's environment and tons of online buying options, how does an emerging brand compete? The best ones, with the most successful ecommerce sites educate the consumer and tell a story. It's not enough to simply deploy a digital store. Effective content will educate and intrigue a customer, and you need to be ready to close the deal with ecommerce that makes it easy to buy.
I remember buying my first fly rod. I knew I wanted to try it, and had done some initial research, but had no idea what rod and reel combo might be best for me or why. Buying this expensive gear was a commitment and I wanted to be sure I was getting the right stuff for what I wanted to do.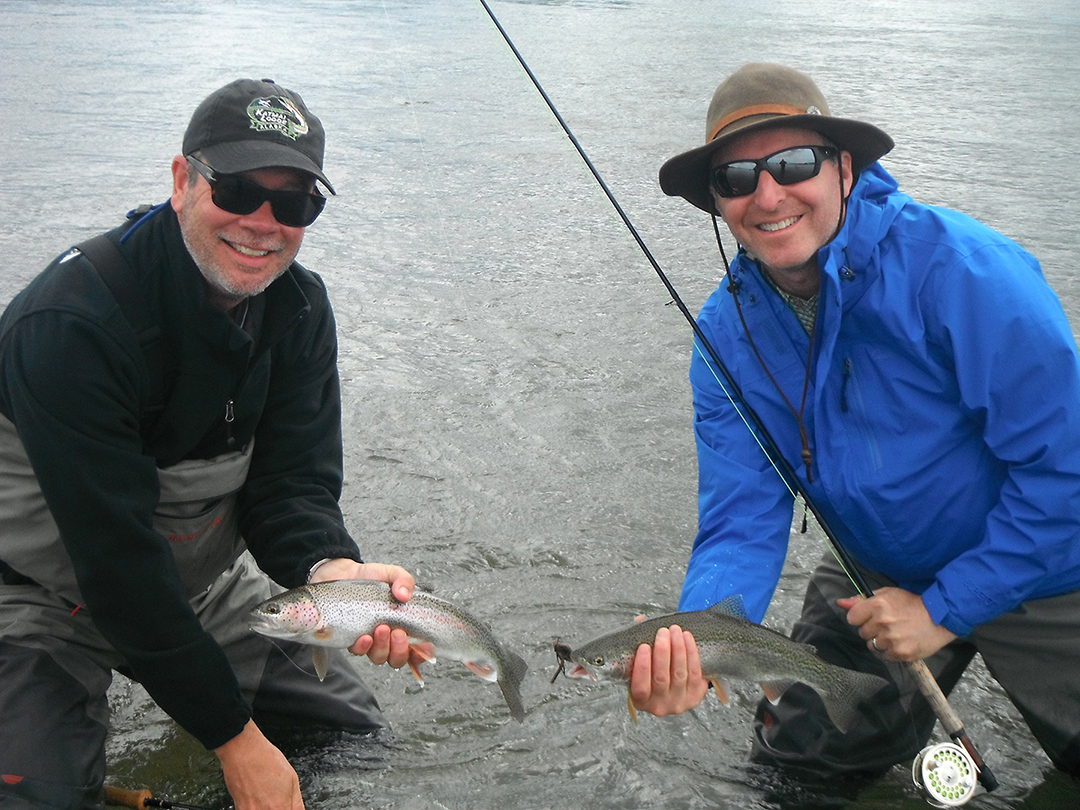 I tried two different shops in town. One was an Orvis company store, the old established best-known brand in the space.
The other store carried gear from independent smaller manufacturers. What made the difference in my purchase was being engaged in the independent shop by a representative from the Scott Fly Rod company who talked to me about the company's origins, the way the rods were made, and why the lengths and tapers were different. In the end, it was context and content that sold me, and I never once regretted the decision.
Don't get me wrong, the Orvis shop was attentive and friendly, but their approach was different. They knew they were the heavyweight and they didn't attempt to try to explain why. They just showed me the product line and stayed, I'm sure they thought helpfully, out of the way. Effectively leveraging content for the Scott rod effectively converted me from browser to buyer.
We'd love to partner with you on your next project!
Since we're big on relationships, we're all about finding the right fit. Will you take the next step with us to see if we're a match?