Client Introduction
The Professional Disc Golf Association coordinates players and tournament directors worldwide. Which means the website facilitates payment for numerous registration situations while offering a comprehensive course and player directory. The goal of this project was to identify all sign-up and check-out options, design a user experience that addressed each of them while ensuring a simplistic and efficient process, and ensure that PDGA could grow well past it's 100,000 members.
In order to become an official PDGA player, you pay an annual fee for a membership, which is based on your player category and country of residence. The website also houses each player's history.
Before beginning development, our UX team analyzed different membership purchasing workflows in order to design the most streamlined solution. This involved collecting a wide variety of information mandatory to membership initialization and renewal.
Ecommerce Development
To begin, we integrated the pre-existing membership database with Drupal Commerce and MySQL. Then we designed the checkout process to improve information gathering and account creation. Some important features include:
Automated user account creation
Custom checkout flow to fit the unique UX design
Custom multi-step process for new and renewed memberships
Custom membership expiration set-up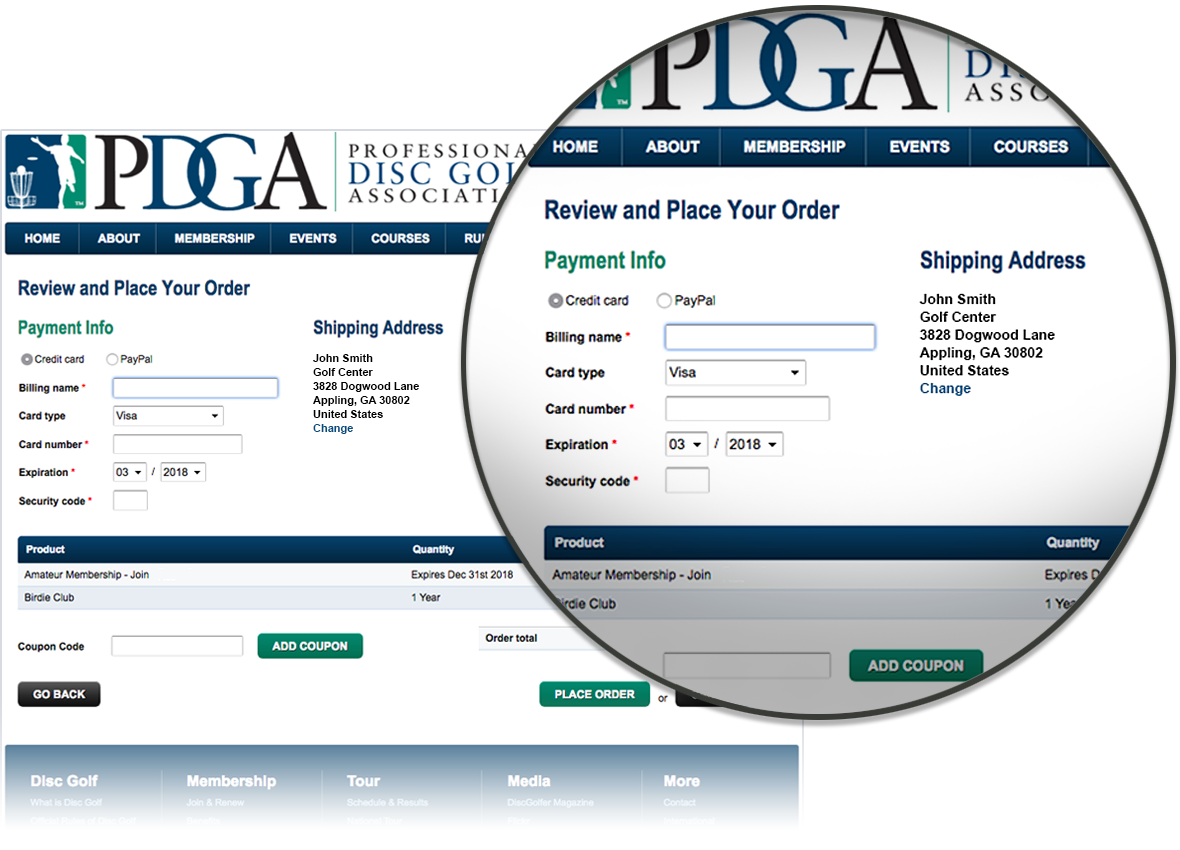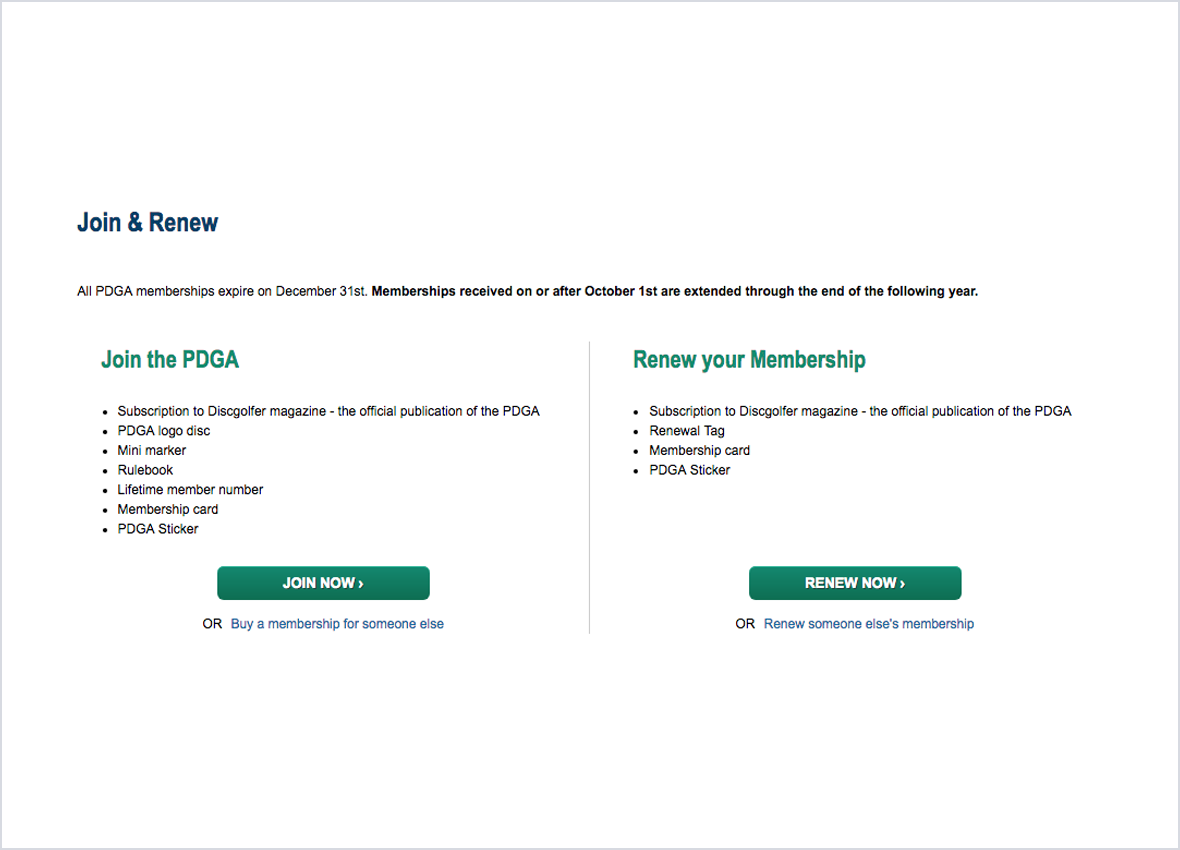 Membership Development
We developed the membership system around the complex registration and check-out process.
Designed an automated test that allowed us to define different purchase scenarios
Tested more than 200 ecommerce scenarios in under five hours
Project Management
Bluespark project managers have executed numerous PDGA projects over two years, helping to implement new design, development, and experience.  Our team works closely with PDGA to ensure regular maintenance is planned — and completed — annually.