While working with Indiana University Libraries on a Drupal 8 project, James Wilson and the Bluespark team developed a custom module called IU Paragraphs. This module ensures non-technical content editors can now "design" pages without having to think about writing HTML markup or adding classes to get the complex layouts they need.
IU Paragraphs provides a straightforward page builder interface on top of Drupal 8 to create sections of visually attractive and data-rich content, that conform to a list of widgets/components designed and approved by the Indiana University brand guidelines and web style guide. In addition to meeting brand and style guidelines, we're also able to enforce modern web accessibility standards leading to greater engagement and a more inclusive web experience.
We are continuing work with this module to add additional functionality, including support for social media and video. 
Web Style Guide Pattern Library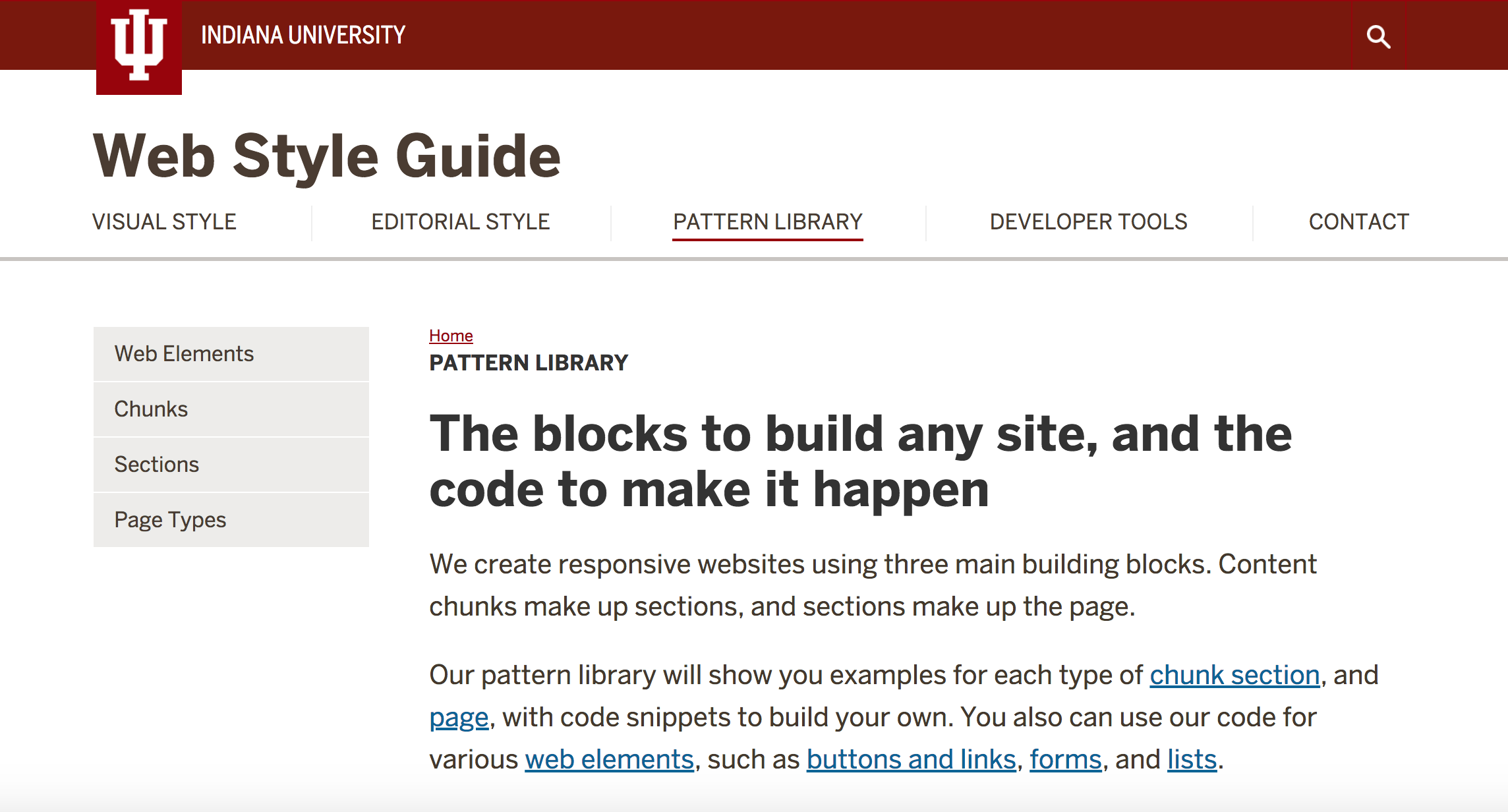 Types of Content

About James
James has been with Bluespark from the very beginning. Company Founder and Principal Michael Tucker brought him on in 2009, making him the very first hire.
While James is bilingual in English and Spanish (and even speaks a little French), he's also bilingual in backend Drupal coding and in frontend Drupal theming and user interface (UI) design. "I get to wear two hats," he says, "because I have an eye for design — which can be a rare thing among developers."
***
Bluespark Labs is where Bluespark ideas are formed, molded, tested, sometimes thrown out, and purposely built upon.