There's a reason we're talking a lot about the recognition we've received, and it's not because we like to toot our own horn. 
In our work, web development takes a whole team. We like to think of it as an ecosystem. Our ecosystem is made up of designers, strategists, project managers, developers (of course), technology, coffee, other agencies ... and our clients. 
Our clients keep us facing outward. They push us to develop better and faster solutions. So, when we get catapulted into the top 10 web developers in Texas and top 5 web developers in Raleigh, North Carolina by Clutch, we are grateful to our people. 
To all the developers and peer agencies out there, keep up the good work. And to all the clients — ours and others — thank you.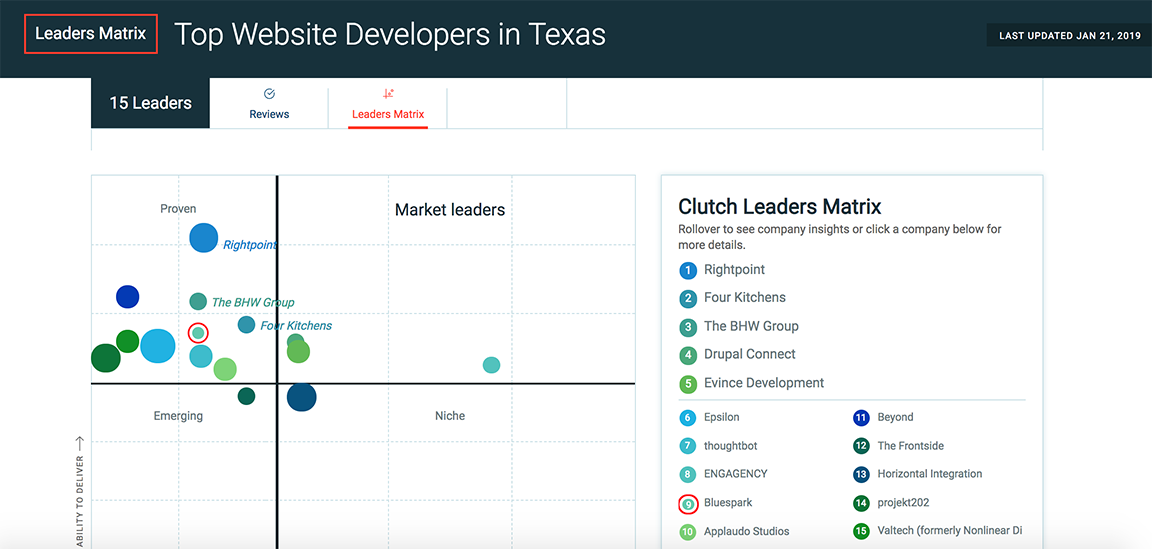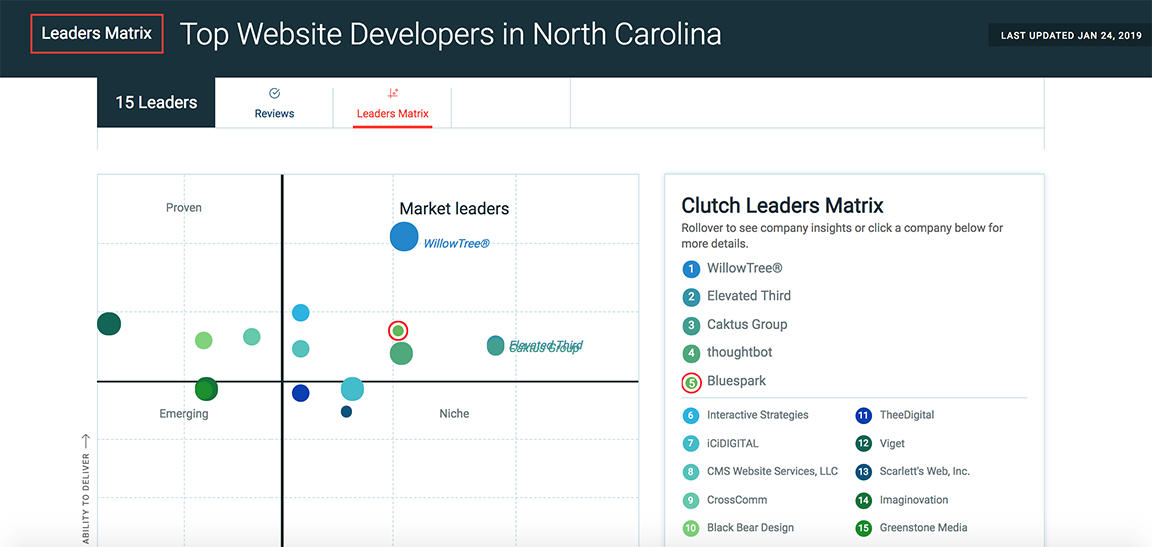 A B2B research, ratings, and reviews firm in the heart of Washington, DC, Clutch connects small and medium businesses with the best-fit agencies, software, or consultants they need to tackle business challenges together and with confidence. Clutch's methodology compares business service providers and software in a specific market based on verified client reviews, services offered, work quality, and market presence.